Textilhaus Dieler: Financial accounting and document management
The textile company Dieler in Gelsenkirchen is not only one of the leading trading houses for home and household textiles as well as for underwear and clothing in the northern Ruhr area. The company, founded in 1945 by Karl Dieler, operates 16 branches in North Rhine-Westphalia and Lower Saxony in addition to its headquarters in Gelsenkirchen. At these locations, Textilhaus Dieler GmbH & Co. KG has around 250 employees.
The constant growth of the enterprise in the past years and the administration expenditure connected with it made the employment of a modern and efficient document management and archiving system compellingly necessary.
Rationalization of business processes in the accounting department
DMS integration into Diamant's existing financial accounting software
Easy installation and operation
Low investment costs
Would you like to learn more?
We will be happy to advise you personally on our digitization solutions!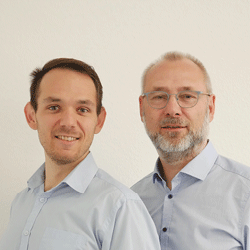 Do you have any questions about our solutions?
Please contact us!
sales@windream.com
windream News en2
Stay up-to-date and subscribe to our windream newsletter now.