Kösel
IT-supported project management in the printing industry
As the Kösel website says so beautifully: "The lead from the soldiers' rifles has not changed the world as much as the lead from the printers' type cases! - The company Kösel GmbH & Co KG from Altusried, located in the scenic Allgäu region, has existed for over 400 years and knows what it is talking about.
It is regarded on the European book market as a specialist for the production of the most demanding books. That's why the contemplative Altusried is not just a place for printing. Books can be designed in a variety of ways and produced to a high standard of quality and individual customer requirements. It is precisely in this sector that the "book manufacturers" at Kösel are active. What is produced there is not only noble and graceful "on paper".
Seamless windream integration into the existing IT infrastructure
In particular: Connection to financial accounting and ERP system
Digital, paperless project management
Direct access to archived project information without loss of time
Would you like to learn more?
We will be happy to advise you personally on our digitization solutions!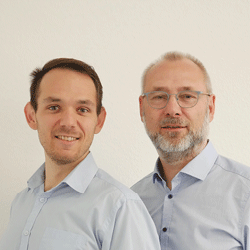 Do you have any questions about our solutions?
Please contact us!
sales@windream.com
windream News
Stay up-to-date and subscribe to our windream newsletter now.