Raiffeisengruppe Upper Austria, Tirol and Carinthia: windream is the documentation management and archiving system of the banking group
"The simple handling and the performance were positive criteria from the beginning, which convinced us of windream", emphasizes Michael Wagner, project manager responsible for DMS and archiving in the GRZ IT Group, right at the beginning of our conversation.
Handling, performance and functionality - these were the requirements with which he addressed windream GmbH already in September 2006 at the DMS-Expo trade fair, when it came to finding a suitable enterprise content management system for the Raiffeisenbanken in Upper Austria, Tirol and Carinthia
windream as central storage system for all Raiffeisen bank branches in Upper Austria, Tirol and Carinthia.
fast access to the central archive by all bank branches
more than 300 windream proxy servers
five windream ECM central servers
Around 11,500 networked workstations (as of January 2010)
replicating Centera storage systems including windream replication monitoring
Would you like to learn more?
We will be happy to advise you personally on our digitization solutions!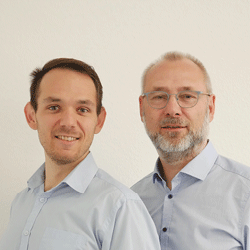 Do you have any questions about our solutions?
Please contact us!
sales@windream.com
windream News
Stay up-to-date and subscribe to our windream newsletter now.