Dell EMC is a leading global provider of products, services, and solutions for the storage and management of information assets. With Centera, Dell EMC from Massachusetts, USA, introduced the world's first system for Content-Addressed Storage (CAS). Centera consists of a combined hardware and software solution with an online-based architecture.
The solution is specially designed for long-lasting and consistent content - so-called "fixed content". This includes digital images, contract documents, movies, e-mails and other electronic documents. Centera is also the industry's first content-based software for data mapping, simplified management, and secure original documents, offering individual scalability for terabytes and petabytes of data.

The storage technology can be used optimally in combination with systems for document management. By connecting windream, electronic documents of any kind can also be managed in a Centera system environment with windream.
For further information please visit www.emc.com
Cooperation with Dell Emc
windream supports the content-addressed storage system Centera including the synchronization of retention periods and Single Instance Storage (SIS). In addition, we have developed an additional service for monitoring replication processes and an incremental backup system.
windream also supports the Celerra series with the FLR feature (File Level Retention) and adds object-oriented storage and SIS functions in order to meet all ILM and revision requirements.
Would you like to learn more?
We will be happy to advise you personally on our digitization solutions!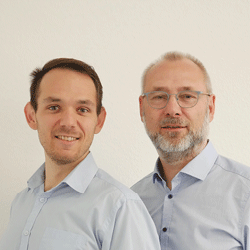 Do you have any questions about our solutions?
Please contact us!
sales@windream.com
windream News
Stay up-to-date and subscribe to our windream newsletter now.