Digitize inboxes for a paperless office
With windream, you can easily digitise your incoming mail and fully benefit from the advantages of electronic processing of incoming mail. Create a digital incoming mail with the windream solution which captures, classifies, distributes or archives all documents and files electronically.
Enormous time savings through digital processes
Easy import of digitized letter mail
Immediate availability of all stored information
Reduction of costs for processing incoming mail
Put it on the scanner!
Are you still copying or already scanning?
Today, the modern mailroom works purely digitally. Incoming letters are first converted by scanner into a digital format such as PDF. This is already where our specialized solutions come into play, allowing you to automatically forward the digitized mail to the departments for processing - without having to run there with a paper copy. After processing, the documents automatically end up in the audit-proof windream long-term archive. From the first to the last step - everything digitally and without any loss of time!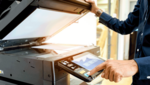 Digitising and forwarding incoming mail - mail processing with windream BPM
windream in practice: excerpt from the user report of weisenburger bau GmbH, Karlsruhe
In general, the topic of "mail" obviously plays an overriding role at weisenburger. This is because mail handling processes have also been automated and are carried out electronically. For this purpose, the responsible employees in the mailroom use the windream BPM software.
The abbreviation BPM stands for "Business Process Management" and means the modeling, realization and processing of business-relevant processes on an electronic level. In this context, the efficient management of incoming mail is a classic application for BPM in companies.
Incoming mail is first digitized by the responsible employees of the mailroom and then automatically sent to the employees of the addressed company departments via the electronic windream BPM-system. There, the actual processing of the mail takes place."
Would you like to learn more?
We will be happy to advise you personally on our digitization solutions!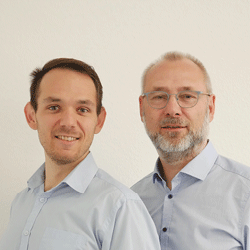 Do you have any questions about our solutions?
Please contact us!
sales@windream.com
windream News en2
Stay up-to-date and subscribe to our windream newsletter now.