windream and Microsoft Teams - the office dream team
windream reliably protects Microsoft Teams users against data loss
Right now - in times of home offices and virtual communication - the video conferencing software Microsoft Teams is experiencing public interest like never before - not to mention user numbers. Around 115 million users, many of them with a business focus, use the collaboration tool every day - and the trend is rising. At the same time, the concrete application scenarios are diverse.
---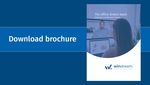 You can find all the important information about our new Microsoft Teams interface in the brochure.
---
Work more productively with the Microsoft Teams collaboration tool
MS Teams is not only used for meetings, it is also used for phone calls and chats. Collaboration in the virtual space is supported as a matter of course by the exchange of important content, which includes files, documents, images and much more. In this way, teams are increasingly competing with the undisputed number one means of communication in the office, e-mail. And the question that arises in this context is how business-relevant communication channels and the content shared via them, can be protected against data loss.
windream and Microsoft Teams - an unbeatable team
Die angesagte Videokonferenz-Software mit ECM-Unterstützung
Access to all chats and saved information in teams as well as in windream
Maximum protection of your know-how via audit-proof archiving
Autarkic storage of your Teams data independent of the Microsoft Cloud with windream
Permanent synchronisation of documents, images and chat histories between windream and Teams
Optional integration of further solutions into Teams (e.g. a digital file management)
Trust us as your partner for Enterprise Content Management with more than twenty years of experience
Maximum protection of business-relevant content
With the integration into MS Teams, we have developed a powerful and so far unique software on the market that enables users to archive their information stored in Teams in-house, on a storage system that is completely independent of Teams and the Microsoft cloud. This provides you with maximum protection against data loss. Simply use our windream ECM-system and - optionally - the windream high-performance archive for an audit-proof backup.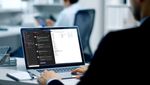 windream becomes the hub for your personal information management
With the windream connection to Microsoft Teams, you as a user will receive a unique tool which ideally combines the communication channels and entertainment functions of Teams with the archive and document management functions of the windream ECM-system.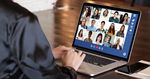 windream Dynamic Workspace and MS Teams
Specific windream solutions based on our new windream Dynamic Workspace also allow you to integrate additional applications into teams - from a simple search for documents via automated process management with windream BPM including the processing of incoming invoices to comprehensive file management. This will, for example, provide you with a comprehensive view on all documents of a certain project - not only in windream, but also in teams.
You would like to learn more?
We will be happy to advise you personally on our solutions for digitization!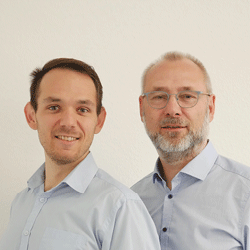 Do you have questions about our solutions?
Please contact us!
sales@windream.com
windream News
Stay up-to-date and subscribe to our windream newsletter now.