PEARL GmbH: Digital invoice management in Germany's biggest catalog distribution center for software and PC accessories
With nearly three million customers in Germany, Austria, France and Switzerland, the PEARL group of companies counts among the biggest European software and computer accessory catalog distributors. Under the heading "Innovative, reasonably priced, competent", PEARL offers more than 6,000 different products from the sectors of hard- and software, PC peripherals as well as technical products and communications.
In Germany, PEARL Agency is the leading distributor for software and IT accessory par excellence: The current PEARL catalog lists more than 3,000 products, explained and illustrated in detail on more than 260 pages.
An efficient administration of the distribution business including the invoice management would nearly be impossible without using an electronic document management system. Since December 2002, the "PEARL Agency Allgemeine Vermittlungsgesellschaft mbH" – which is the official company name in Germany – has been using windream now for administering all incoming and outgoing invoices.
Document management and accounting integrated in one system
Efficient caption and administration of incoming and outgoing invoices
Quick and easy retrieval of archived receipts
Would you like to learn more?
We will be happy to advise you personally on our digitization solutions!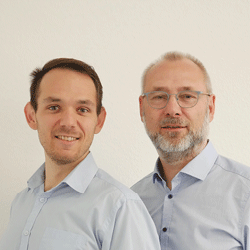 Do you have any questions about our solutions?
Please contact us!
sales@windream.com
windream News
Stay up-to-date and subscribe to our windream newsletter now.