About Citrix Systems GmbH
Citrix Systems is a leading provider of virtual computing solutions that enable people to work anywhere. More than 230,000 companies worldwide rely on Citrix. Citrix virtualization, networking and cloud solutions deliver over 100 million enterprise desktops every day, affecting 75 percent of Internet users every day. Citrix maintains partnerships with over 10,000 companies in 100 countries. In 2010, total sales amounted to USD 1.87 billion.
For further information please visit www.citrix.com
The version of our Virtual File System (VFS) driver developed especially for terminal server emulations enables the integration of the windream ECM system into Citrix MetaFrame. The integration makes the windream client application centrally available in terminal server environments for all users. This allows users who work with Citrix MetaFrame to use the entire range of windream functions.
Would you like to learn more?
We will be happy to advise you personally on our digitization solutions!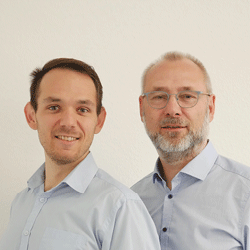 Do you have any questions about our solutions?
Please contact us!
sales@windream.com
windream News
Stay up-to-date and subscribe to our windream newsletter now.