Oracle Corporation is a leading provider of enterprise software and hardware systems with more than 370,000 customers of all sizes and from a wide range of industries in more than 145 countries worldwide.

With the help of the Sun server, storage and operating systems and virtualization technology, Oracle offers a comprehensive technology stack where each layer is integrated into a single aligned system.
In addition, Oracle's open architecture and multiple operating system choices offer customers numerous benefits in terms of system availability, scalability, energy efficiency, performance, and low total cost of ownership.

For further information, please visit www.oracle.com
windreams Cooperation with Oracle
The Oracle Outside In Viewer technology was integrated into windream to support views and text extraction. It enables full text searches for about 500 different file formats. In addition, windream supports all Oracle databases.
Would you like to learn more?
We will be happy to advise you personally on our digitization solutions!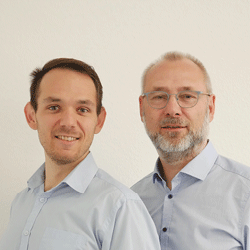 Do you have any questions about our solutions?
Please contact us!
sales@windream.com
windream News
Stay up-to-date and subscribe to our windream newsletter now.