About SAP® Deutschland AG & Co. KG
SAP® is a leading provider of business software with its headquarter in Walldorf. Since foundation in 1972, SAP®, whose abbreviation stands for "Systems, Applications and Products in Data Processing", has developed into the leading provider of business software through innovation and growth.
For further information please visit www.sap.de
The SAP® ERP software is completely integrated into the windream archive system. The integrations developed by windream GmbH have been certified by SAP® since 1994. Not only do we support the SAP® ArchiveLink interface, we have also developed further connections such as windream SAP® DirectLink and windream SAP®command in order to optimize the seamless communication between the two software worlds and to fully meet all customer requirements.
Would you like to learn more?
We will be happy to advise you personally on our digitization solutions!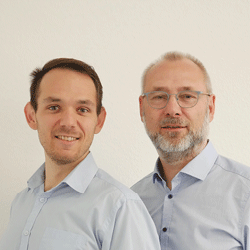 Do you have any questions about our solutions?
Please contact us!
sales@windream.com
windream News en2
Stay up-to-date and subscribe to our windream newsletter now.