Save the date: windreamCON 2023
Seventh edition of windreamCON will take place in the Vonovia Ruhrstadion in Bochum
In the meantime, windreamCON has established itself as a large professional event for the efficient management of company-relevant documents, information and business processes. With its wide range of information, it addresses participants from companies of all branches who want to make their office work more efficient by using useful tools and software solutions.
In its seventh edition, the event will again be accompanied by interesting presentations. In addition, customers will report in the conference programme on the experience they have gained in setting up concrete solutions in their ECM projects. Furthermore, speakers of the Bochum-based software producer will give detailed insights into the further development of the windream ECM-system. Together with partners from all over Germany, the sought-after solutions concerning digital information, process and document management will be presented live on site in numerous speeches.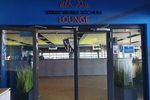 The windreamCON 2021 already took place as a hybrid event. Due to the good feedback, windream GmbH has decided to give the participants the choice whether they want to experience the conference in person or online. "Of course, we would be pleased to welcome numerous participants on site and to exchange experiences in person", Stephan Serger, Managing Director of windream GmbH, emphasises.
The Bochum-based software producer will announce further detailed information on the schedule, the agenda and the accompanying programme of the seventh windreamCON soon.
Participation in the conference and the accompanying programme is free of charge for all registered visitors.