The agenda is set | First-class set-up with windream
First-class set-up with windream!
A wide variety of lectures will be held on a total of three stages. In keeping with the motto "Future-Ready ECM", the large main stage is the only venue for lectures in the morning. From the afternoon on, lectures will also be held on the "From practice for practice" and on the "Behind the scenes" stage. These will be about the new windream BPM solutions and other new features. Of course, there will also be guest lectures.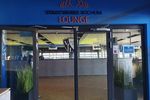 As usual, the guest lectures will be given by windream customers and partners who will report on windream projects of different kinds. Of course, we will also have a special keynote talk. Be curious who will give the keynote this year! The whole event will be rounded off with a joint closing.
You want to be there and listen to exciting lectures? Visit us in a comfortable location in one of the most beautiful football stadiums in Germany. We look forward to your participation and see you in Bochum on 08.11.!

Stay up-to-date: Receive news about campaigns and events as well as interesting facts about digital document and process management in our monthly newsletter.