BECKHOFF: Digital workflow instead of mountains of paper
Comprehensive digitization of the entire invoicing process
Digitalization is already part of everyday life in many administrative areas of the specialist Beckhoff Automation. However, this was not yet the case in accounting. There, paper-based processes with printouts and folders were relied on until recently. As a company for automation systems, Beckhoff Automation GmbH & Co. KG is a household name in the industry. But the supplier's accounting system, of all things, lagged behind its own requirements: "Our internal workflows should no longer lag behind the technology", Albrecht Mutschler, ERP Solution Manager at Beckhoff, summarizes the requirements in one sentence. This has now been successfully achieved with windream.
Automated processing of incoming invoices with audit-proof storage in the company's own storage facility
Process speed significantly increased through high degree of integration with associated software systems
Document management, workflows and even third-party applications under a common and flexibly customizable web interface
On all devices: on desktop as well as mobile on tablet and smartphone
Usage from around 40 branches completely secured without additional requirements for the existing systems
You would like to learn more?
We will be happy to advise you personally on our solutions for digitization!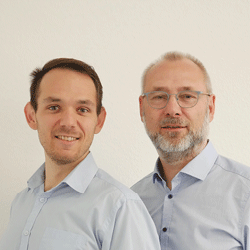 Please contact us!
sales@windream.com
windream News en2
Stay up-to-date and subscribe to our windream newsletter now.