Eberhard Bau: Swiss construction firm says goodbye to paperwork
What is a large-scale enterprise to do if the hardcopy archive in the basement is suddenly full? If every bit of clarity is lost among all thesefiles and documents? If important documents can only be retrieved with tremendous effort, or not at all? Should one tear everything down, construct a new building, expand the existing one, or rent further rooms?
Even though the Swiss corporation Eberhard Bau AG is one of Switzerland's leading companies for constructing, extending, or tearing down buildings, they arrived at a completely different decision: After extensive discussions with the Swiss windream distributor Kinetic AG, they purchased a modern, electronic and conveniently usable IT solution for managing extensive document stocks – in short: they purchased the windream ECM system, to once and for all put an end to their 'claustrophobic' condition.
Reduction of room required for the existing hardcopy archive
Ultimately replacement of the archive through the implementation of a modern IT solution
Reduction of document access times
Automatic indexing of archived documents via their fulltext
Seamless integration of the new ECM solution into the existing IT infrastructure
Scanning of about one million new documents per year
Would you like to learn more?
We will be happy to advise you personally on our digitization solutions!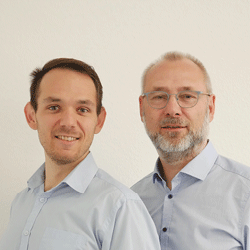 Do you have any questions about our solutions?
Please contact us!
sales@windream.com
windream News
Stay up-to-date and subscribe to our windream newsletter now.