Evers & Evers GmbH & Co. KG: Invoice and e-mail management in the media industry
Evers & Evers GmbH & Co.KG from Northern German Meldorf is known as a specialist for the production of media of all kinds. As a member of the Eversfrank business group, the company is one of the leaders, not only for the production of printed goods, but of the media sector in general – both nationally and internationally.
The use of environmentally friendly technologies is as important for the company as the efficient support of customers in the areas of multichannel marketing or corporate publishing.
Easy integrability into applications
Automated processing of incoming invoices
Control over the business processes with windream BPM
Efficient, rule-based e-mail management
Document capturing via AutoClick
Would you like to learn more?
We will be happy to advise you personally on our digitization solutions!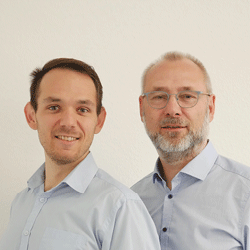 Do you have any questions about our solutions?
Please contact us!
sales@windream.com
windream News
Stay up-to-date and subscribe to our windream newsletter now.