FCS Flight Calibration Services: Document management and more
FCS Flight Calibration Services GmbH, located in Braunschweig (Germany), calibrates navigation and surveillance facilities and performs flight validation for Air Traffic Control (AT C) on behalf of European air navigation service providers. This business requires perfect precision and the highest degree of communicative interaction.
The use of a modern and powerful document management system is an important tool for efficiently supporting the achievement of FCS objectives. The company's business-related information administration requires the same standard of precise and effective work.
Minimum introduction risk due to full Windows integration
Fulfilment of requirements from the regulated business environment of FCS
Uncomplicated system handling
Structural mapping of paper-based archive in an electronic DMS
Price-/performance ratio
System performance
Would you like to learn more?
We will be happy to advise you personally on our digitization solutions!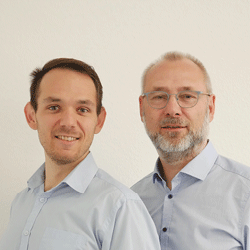 Do you have any questions about our solutions?
Please contact us!
sales@windream.com
windream News
Stay up-to-date and subscribe to our windream newsletter now.