Kasselwasser: Document management and digital business processes in municipal services
Sometimes it is only in the course of a project phase that one realizes the potential of IT-supported software solutions. Provided that the solutions are used specifically where they are really needed. And also provided that they really lead to the often very special goals that companies have in their sights when applying their IT.
This - or at least something similar - was the case with Kasselwasser, an independent company of the city of Kassel. What was started years ago as an original individual project developed more and more into a modern, but also complex network of administrative processes, structures and organisational business processes, which over time could be handled more efficiently with the help of IT-supported solutions.
Electronic document processing
High degree of automation through digitization
Significant relief for employees
Seamless cooperation between windream ECM, BPM and AutoClick
Seamlessly traceable business processes
Would you like to learn more?
We will be happy to advise you personally on our digitization solutions!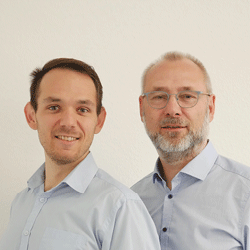 Do you have any questions about our solutions?
Please contact us!
sales@windream.com
windream News
Stay up-to-date and subscribe to our windream newsletter now.