Köln Düsseldorfer Deutsche Rheinschiffahrt: windream optimises invoice management and personnel administration
"KD" – the abbreviation for the Köln-Düsseldorfer Deutsche Rheinschiffahrt AG – is the oldest German corporation which has permanently been quoted on the stock exchange.
On the Rhine, Main and Mosel and with branches in Cologne, Luxemburg and Cyprus, the company operates a fleet of 14 ships – from the nostalgic paddle wheel steamer named " Goethe" for convenient river voyages to the super-catamaran named "MS RheinEnergie", which is unique all over Europe and which can transport more than 1,650 passengers.
Of course, the complete fleet must be managed adequately. In the IT-sector, the KD corporation is supported by the windream partner ags situated at Essen, Germany.
Optimisation of invoice management processes
Cost reduction by avoiding paper archives
Installation of a central electronic archive
windream integration into Microsoft DynamicsTM NAV
Implementation of the move)arc ERP/ECM interface by windream partner ags
Would you like to learn more?
We will be happy to advise you personally on our digitization solutions!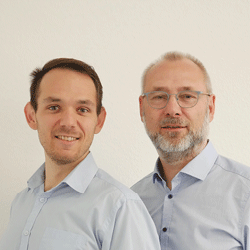 Do you have any questions about our solutions?
Please contact us!
sales@windream.com
windream News
Stay up-to-date and subscribe to our windream newsletter now.