Konica Minolta: Electronic document management replaces the paper archive
"The Essentials of Imaging" – with this message, one of the worldwide leading enterprises in the development and production of IT-supported imaging solutions advertises its products. At the same time, this slogan also reflects Konica Minolta's own claim to support any customer by providing excellent products, solutions and services as an "imaging partner".
Of course, the fulfillment of this demand requires an efficient internal organisation structure. Based on QuickScan Pro by EMC Captiva,the document management and archiving system windream enormously contributes to an effective management of business processes – especially in the order management – at Konica Minolta's Business Solutions subsidiary in Düsseldorf.
Rationalization of the order management
Realistic 1:1-reproduction of the existing paper archive
No change in the common work processes
Effective acquisition and digitization of paper files
Quick and targeted retrieval of heterogeneous information
Would you like to learn more?
We will be happy to advise you personally on our digitization solutions!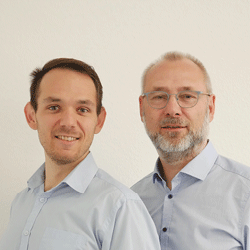 Do you have any questions about our solutions?
Please contact us!
sales@windream.com
windream News
Stay up-to-date and subscribe to our windream newsletter now.