KREBS+KIEFER: Artificial intelligence replaces printed paper
Comprehensive digitization of the entire invoicing process
Paper was the dominant medium in accounting at KREBS+KIEFER. Printed invoices caused a considerable amount of work, required time and resources for their processing, and caused unnecessarily long process cycle times. "We want to use our precious resources more efficiently" explains Dierk Erdmann, member of the management board of KREBS+KIEFER Service GmbH. This has been fully achieved with windream.
Implementation of integrated document management
Automation through workflows
Invoice identification via AI
Saving valuable manpower and time
Partial conversion of the accounting process during ongoing operations
Would you like to learn more?
We will be happy to advise you personally on our solutions for digitalisation!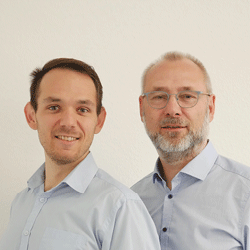 You have questions about our solutions?
Please contact us!
sales@windream.com
windream News en2
Stay up-to-date and subscribe to our windream newsletter now.