Wanggo Reifenvertriebsgesellschaft: Safety through Competence
…why the Austrian tire retailers Wanggo are not losing their grip
With 100 employees at five business locations, the Wanggo tire retailing company offers its customers "Safety through Competence". Wanggo represents a typical middle medium-sized, but most importantly fastgrowing company which has been able to firmly establish itself in the Austrian market for tire retailing and enjoys an excellent reputation.
At their headquarters in Linz and further Austrian branches in Eferding, Ennsdorf, Pasching and Linz-Katzbach, Wanggo provides everything drivers need for an optimal tire equipment.
Seamless integration into the ERP-system Microsoft Dynamics AX
Compliant archiving of receipts
Reduction of paper weight
Efficient digitalization of receipts
Speeding up business processes
Would you like to learn more?
We will be happy to advise you personally on our digitization solutions!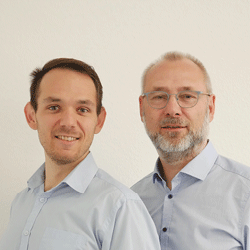 Do you have any questions about our solutions?
Please contact us!
sales@windream.com
windream News
Stay up-to-date and subscribe to our windream newsletter now.