BMW dealers Switzerland: How the windream distributor Kinetic AG introduced windream to Swiss BMW premium dealers
The Swiss windream distributor Kinetic AG from Lenzburg has developed an industry-specific solution for BMW dealers in Switzerland. In the context of this solution, windream is used as an ECM system with integrated long-term archive for all data that is created in the course of the administration of vehicle-specific documents and that has to be archived accordingly.
Seamless windream integration into the incadea industry solution
Electronic file generation and document storage
View any archived information without wasting time
Replacement of existing paper archives by the windream archive
Revision-proof long-term archiving of documents in PDF/A format
Would you like to learn more?
We will be happy to advise you personally on our digitization solutions!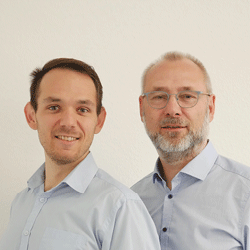 Do you have any questions about our solutions?
Please contact us!
sales@windream.com
windream News
Stay up-to-date and subscribe to our windream newsletter now.