Büchi Glas Uster AG
"Customized Documentation" supports technical writers of Swiss Büchi AG with the creation and management of facility documentations
Recording is rewarding – this is especially true if processes, practices, product developments, or even discussions and company decisions must be recorded in a way that allows them to be reproduced at any time. Büchi AG, a customer of the windream distributor Kinetic AG from Uster, Switzerland, has been following this tenet for some time.
Büchi AG in Uster, Switzerland, has been using the windream ECM system and the "LADZ" solution from the Swiss windream distributor Kinetic AG in Lenzburg since 2009. But now there is an update: Büchi has recently started using the next generation of the Kinetic solution "LADZ", which is now available as version 2.0.
Specialized tool for technicalwriters, ECM integration included
Reduction of time required for managing documentation
Compliant archiving of all data in windream
Integrated version control and document history
Automated execution of workflow steps such as archiving, PDF conversion, and document organization
Individual solution LADZ 2.0 for efficient documentation management
Automatic generation, sorting and PDF conversion
Increased productivity through automated information management
Would you like to learn more?
We will be happy to advise you personally on our digitization solutions!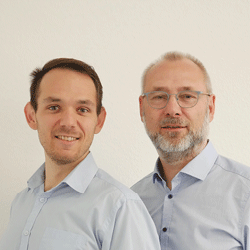 Do you have any questions about our solutions?
Please contact us!
sales@windream.com
windream News
Stay up-to-date and subscribe to our windream newsletter now.