Koenig & Bauer: ECM at the printing machines manufacturer
In 1814, when Friedrich Koenig's cylinder printing machine printed the London "Times" newspaper using a steam engine for the first time ever, the machine age had only just begun in Germany. Three years later, Koenig and his companion Andreas Bauer founded the rapid press factory Koenig & Bauer in the Oberzell monastery situated near Würzburg.
Since this time, Würzburg has been the home of the "Koenig & Bauer Aktiengesellschaft" (KBA), which nowadays – with a market share of 14 percent - counts amongst the three leading manufacturers of printing systems in the world. The enterprise employs 2,000 people at its Würzburg headquarters.
Since 2003, about 700 of them have been working with the windream document management and archiving system now.
Individual modification of the windream retrieval application
Flexible access to archived documents
Seamless integration of document management and archiving functions
Universal usability
Would you like to learn more?
We will be happy to advise you personally on our digitization solutions!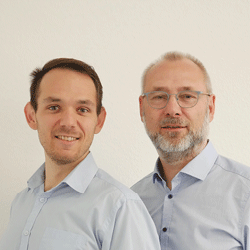 Do you have any questions about our solutions?
Please contact us!
sales@windream.com
windream News
Stay up-to-date and subscribe to our windream newsletter now.