KPMG Slovenia: consulting company uses windream (not only) for its Business Process Management
KPMG is one of the largest consulting firms in the world. According to the statements on its homepage, KPMG offers audit, tax and other consulting services for companies. The firm works closely with its clients to help them minimize risk and seize opportunities.
KPMG member firms' clients include large corporate groups as well as governments, government agencies and other non-profit organizations. KPMG member firms exist in 155 countries. They employ a total of approximately 174,000 people from a wide variety of backgrounds. The Slovenian KPMG member company based in Ljubljana has been using the windream ECM system since 2016.
Highest Priority: Rationalization of Business Processes
Use of a flexible system for business process modeling and document management
Implementation of electronically controlled business processes
Realization of a process-oriented view of business processes at KPMG
Support by an experienced windream partner on site
Would you like to learn more?
We will be happy to advise you personally on our digitization solutions!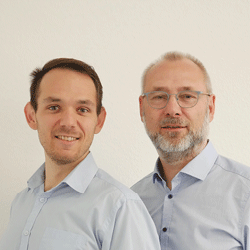 Do you have any questions about our solutions?
Please contact us!
sales@windream.com
windream News
Stay up-to-date and subscribe to our windream newsletter now.