Scheugenpflug AG: The windream partner FlowCom integrates ECM and BPM in ERP
"We are creating the conditions for tomorrow's technologies" is the slogan of Scheugenpflug AG from Neustadt an der Donau.
The company, a specialist in the development and manufacture of machines for casting resin dosing, among other things, but already in use today, has the technologies of tomorrow - and with FlowCom IT Solutions GmbH a competent and highly specialised IT partner at its side. Both companies have had a close business relationship for a long time.
Time economic feasibility of the project
One hundred percent integration into the ERP solution APplus
Optimization of business processes through a modern BPM solution
Use of future-proof IT technologies
Would you like to learn more?
We will be happy to advise you personally on our digitization solutions!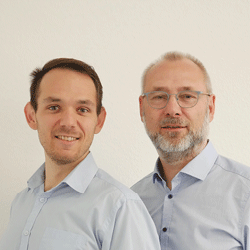 Do you have any questions about our solutions?
Please contact us!
sales@windream.com
windream News
Stay up-to-date and subscribe to our windream newsletter now.