weisenburger bau GmbH: Electronic File Management, E-Mail Archiving and Business Process Management
"We build for the future" – following this motto, weisenburger bau GmbH has been one of southwestern Germany's leading construction companies since 1955 and is known beyond the region.
The company originally located in Rastatt, later in Karlsruhe, has more than 500 employees and branch offices in Frankfurt, Stuttgart and Freiburg. The company is owner-managed and defines itself and its affiliates as "full service providers" "all around real estate".
Industry-specific adjustment of the windream ECM system to the construction industry
Electronic construction file management with windream
Automated e-mail archiving
Mail processing via electronically controlled business processes
Would you like to learn more?
We will be happy to advise you personally on our digitization solutions!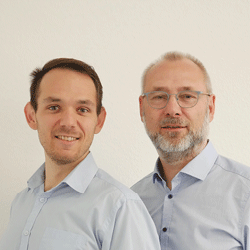 Do you have any questions about our solutions?
Please contact us!
sales@windream.com
windream News en2
Stay up-to-date and subscribe to our windream newsletter now.