WIFAG-Polytype: Invoice and delivery note processing
WIFAG-Polytype Holding AG from Fribourg in Switzerland are active in a very special and interesting market segment with their group of companies and the associated corporations:
the company develops and produces specialized printing machines for printing, for example, on mugs and tubes. From their four branch offices in Switzerland, WIFAG offer comprehensive support for customers on this highly specialized market.
Automated processing of delivery notes and invoices
Compliant storage of receipts in the digital windream archive
Seamless cooperation between the windream archive, SAP-ERP and the ReadSoft invoice processing solution
Quick availability of all relevant documents
Archiving via the SAPcertified "windream ArcLink" interface
Would you like to learn more?
We will be happy to advise you personally on our digitization solutions!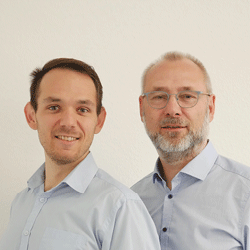 Do you have any questions about our solutions?
Please contact us!
sales@windream.com
windream News
Stay up-to-date and subscribe to our windream newsletter now.