Willich Elektrotechnik: windream supports in ISO 9001 certification
Companies aiming for an ISO certification must fulfill many requirements until they receive the desired certificate. However, many Managing Directors still believe that all troubles would be over if they only held the desired certificate in their hand. But it is also important to fulfill the processes, structures and regulations defined in the qualitymanagement manual beyond the certification period.
Willich Elektrotechnik GmbH from Bebra, Germany, performs this task. Using the windream Enterprise Content Management Systems Willich has not only succeeded in fulfilling the ISO 9001 demands and the certification, but has also achieved a decisive improvement of business processes and customer satisfaction.
ECM-support during the ISO 9001 certification process
Quality management support with windream
Individual and structured document storage
Advantage: complete integration of the windream ECM-system into Windows applications
Corporate use
Would you like to learn more?
We will be happy to advise you personally on our digitization solutions!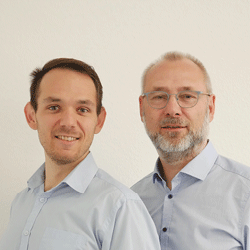 Do you have any questions about our solutions?
Please contact us!
sales@windream.com
windream News en2
Stay up-to-date and subscribe to our windream newsletter now.